Fall 2023 U-Pass Important Dates & Waiting Periods
IMPORTANT!
The CTA Blue Line tracks serving UIC and UI Health will close for reconstruction beginning July 23 through Oct. 7.  The campus announcement regarding these closures can be viewed here. Blue Line riders traveling to campus are encouraged to plan ahead and allow extra travel time through the summer and early fall.  Visit the CTA Forest Park Branch Rebuild website for detailed information and project updates.
UIC and CTA entered into an experimental pilot program to include some part-time students (6 credit hours or more) during fall and spring Semesters starting Fall 2020 and this continues for Fall 2023.  The Fall 2023 CTA U-PASS will be available to any student with 6 or more credit hours.  CTA also continues to offer flexibility by allowing UIC to administer the U-PASS program as optional.  Students who desire to participate are required to opt-in, confirming that they want a CTA U-Pass and agreeing to be charged the CTA Transit fee on their Bursar account.  You may opt-in to the program and the associated CTA Transportation Fee at https://go.uic.edu/fall_upass.
The deadline to OPT-OUT is September 9 at 11:59p (CDT); after that date the option to OPT-OUT will disable.
The deadline to opt-in for the Fall 2023 U-PASS is September 28, 2023 at 11:59 p.m. CDT; between Sept 10 and 28 students can still OPT-IN but they cannot OPT-OUT..
After September 28, 2023 the opt-status cannot change for the duration of the semester.
Students who drop below part-time status (6 credit hours) prior to the add/drop deadline will have their U-PASS deactivated.
All students are opted-out by default unless otherwise specified by the student at the website above.
Students that opt-in and meet the credit hour requirement will have a non-refundable CTA U-PASS fee assessed on their university bill.  The charge may not appear on your statement until after the 10th day of classes.
Fall 2023
August 16, 2023
Continuing student U-Passes activated for most students*.  U-Pass distribution for new students will occur in the lower level of SCE beneath The Alley. Please bring your valid UIC iCard in order to pick-up the U-Pass.
*UIC Law and College of Medicine may have alternate pick up locations.  Students in those colleges should check with their college for details.  
December 13, 2023
Final day of activation for semester. This is the final day U-Passes can be used without adding separate funds for use on CTA busses and trains.
*Students in the College of Dentistry, College of Medicine, and the Corporate MBA program may have start and end dates that differ from those listed above.
Becoming Eligible after August 04, 2023
Returning students with a non-expired Ventra U-Pass who register or opt-in after the above date or make changes their Opt-status on our web application will see an activation delay of 1-3 business days.  This delay may be extended by university or CTA closures, specifically prior to the Spring semester.
New students (including transfer students) who register or opt-in after the above date will see a 6-8 business day delay in production and delivery of their U-Pass to the ID Center.
For students with existing U-Pass cards, the standard policies on lost/replacement cards will still be enforced.
Summer 2023
Eligibility
UIC continues to operate on the flexible enrollment model for Summer 23.
The CTA U-Pass will be available for any full-time summer session student, however students that wish to participate in the program must opt-in.
Full-time is defined as 5 credit hours for graduate students in the Graduate College and School of Public Health or 6 credit hours students in the College of Pharmacy' College of Dentistry' Doctor of Physical Therapy' & College of Medicine.
Summer U-Pass will be active from May 10, 2023 through August 10, 2023 (May 10 – August 16 for Dentistry & April 24 – August 9 for College of Medicine)
The status from the preceding semester will be carried forward, but students can opt-in or out starting April 17.
The deadline to opt-out for Summer 2023 UPASS is June 20th at Midnight (CDT)
After June 20th, students can opt-in through July 4, but can no longer opt-out.
Students who drop below full-time status prior to the add/drop deadline will have their U-Pass deactivated.
Students who OPT-IN but are not registered as full-time students will not be eligible and will not be assessed the fee.
The photo from your student i-card will be used for the U-Pass
Summer 2023 U-Pass OPT-IN Application:
https://go.uic.edu/summer_upass (Available starting April 17)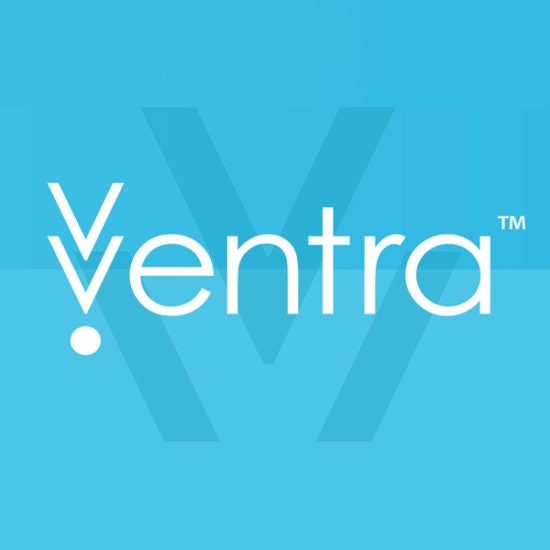 To determine if your U-Pass is active, visit ventrachicago.com. After logging in with your card's serial number and expiration date, you can check that 1) your card has a balance of $0.00 or greater and 2) under the 'Passes' section, the U-Pass is listed.
Check Account Balance