Name Badges
Departmental Name Badges
The ID Center can produce departmental name badges custom designed to your needs. If you currently utilize nametags that lack a photo or your department's information' the ID Center's customized name badges are right for your department. ID Center name badges are perfect for any department concerned with:
Professional Look
Custom Design Possibilities
Customer Service
Security
Quick Production & Simplicity
If you're interested in getting more information or starting the process of designing and producing name badges for your department' contact us at idcenter@uic.edu.
Design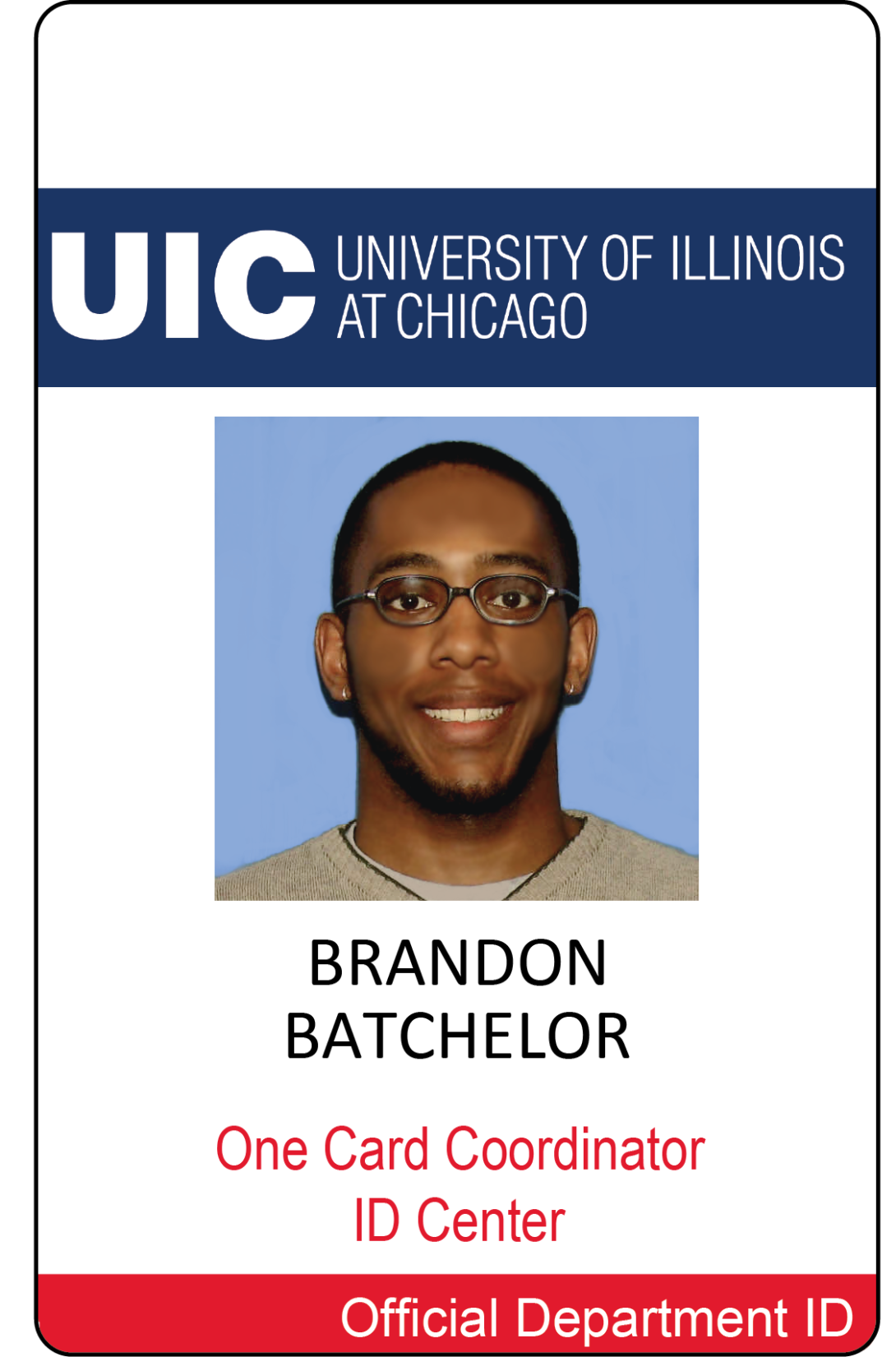 The ID Center has a default name badge. It exists in portrait and landscape designs. Badges can be worn hanging from a clip' in a plastic sleeve' with a magnet or pin. The ID Center can help you find the proper accessories.
We can also work with you to create a custom badge. Despite many options' ID Center name badges are very affordable for all departments. There is a nominal setup fee for the design of your badge. This fee starts at $125 with minimal increases for various customizations. This is a one-time fee. After that' all badges cost just $5.
Professional Look
Whether your staff wears a uniform or not' name badges can add a professional look to any department. From those in suits to those in uniform shirts' badges add a professional identity to your department.
Customer Service
In today's environment where customer service is as important as ever' let your customers know who they're working with by utilizing name badges. Customers should be able to be certain that they're being assisted by an employee of your department. Customers should easily know your staff's names in the case that exceptional service is provided or a problematic situation arises. Badges help eliminate confusion for your customers.
Security
Some departments' especially those in secure areas' can provide an added layer of security by requiring that their staff and authorized personnel wear name badges while working. Customized name badges provide an easy way for fellow staff to determine if someone is in an area they aren't supposed to be.
Quick Production & Simplicity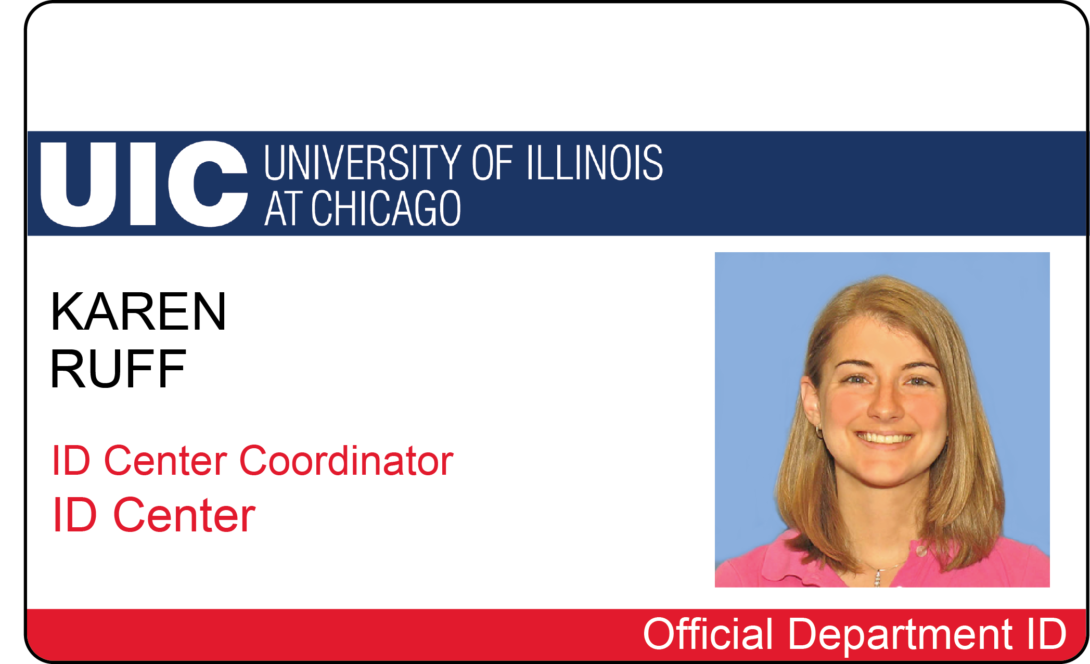 Some departments on campus already produce their own similar name badges. By letting the ID Center produce your badges' you don't have to worry about:
Taking Pictures
Maintaining Equipment
Dedicating Staff to Production
Ordering Supplies and Cardstock
While we serve the entire campus community's needs for i-cards' Visitor cards' student CTA U-PASSES and more' we guarantee your badge order available for pickup by next business day. Most often' your order will be ready in a matter of hours.
To get started' contact us at idcenter@uic.edu.